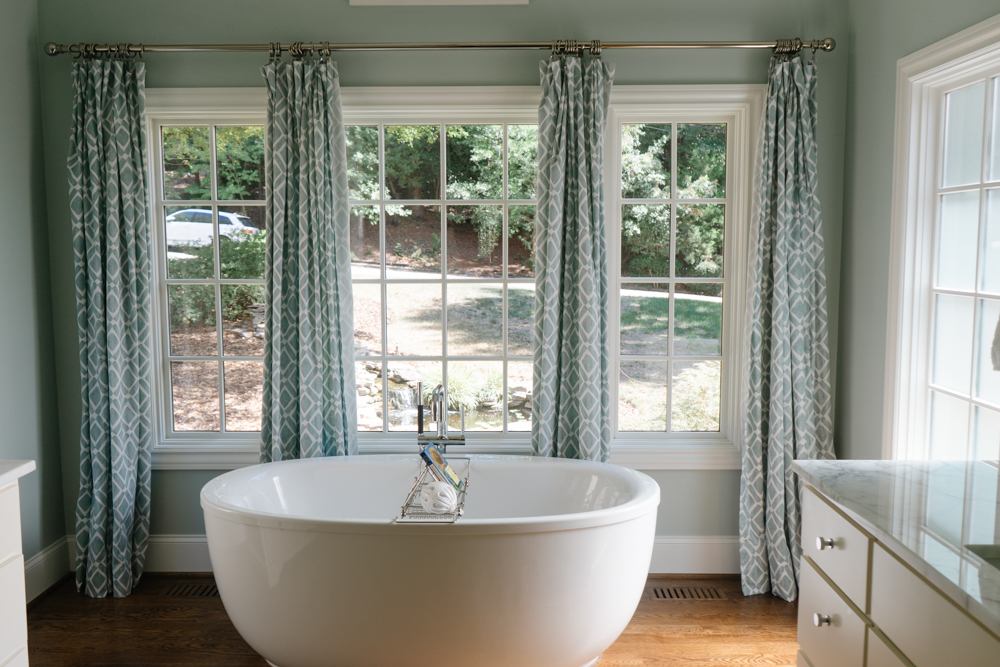 TrendMark Inc is a Bathroom Remodeling Contractor Raleigh, NC
Our Raleigh, NC Bathroom Remodeling and Design Services Can Turn the Ordinary into the Extraordinary
Bathrooms have evolved over the years from simple, utilitarian rooms that served as a design afterthought to private oasis that allow homeowners a relaxing place to ease into or wind down.
Something as simple as countertop, tile or lighting updates can have a dramatic impact on the room's form and function. Other, more desirable bathroom construction might include a complete master bath makeover with updated and expanded shower, his & her toilet and vanities, and expanded dressing areas, just to name a few.
The sky really is the limit, and we can work within your existing room or add on more to maximize efficient use of space while making your dream a reality.
Don't Forget Guest Bathroom, Children's Bathroom, and Powder Room Remodeling
Whether it's updating a guest room bathroom to improve safety and usability for physically challenged visitors, reworking a children's bathroom to reduce squabbles over sink time, or reworking a downstairs powder room, we can do it all on time and on budget.
See why TrendMark, Inc. is the bathroom remodeling contractor Raleigh, NC professionals of choice for homeowners in Raleigh, Cary, Apex, North Raleigh, Chapel Hill, and Wake County, NC.
Contact us online or call us at (919) 868-4545 to set up an appointment today!