About Us
TrendMark Inc is a Premier Remodeling and New Home Contractor serving Raleigh, NC and the surrounding areas.
.
Our President: Wallace Baker
Growing up in North Carolina has provided Wallace Baker with a wonderful opportunity to be a part of a widely-developing area in both residential and commercial building. More than 30 years ago, he began as an apprentice learning the construction, a municipal building inspector earning the State's highest level of certification in building, electrical, plumbing, mechanical and fire code.
Wallace started TrendMark with one goal in mind: to provide the highest quality home remodeling and building services to discerning customers in the Apex, Cary & Raleigh North Carolina metro area.
As your general contractor, he personally oversees all aspects of your project  including the planning, designing, estimating, and implementing it, all in a timely manner.  The goal of each project is to achieve customer satisfaction during all phases of your new custom home or home remodeling project.  You can depend on Wallace's reputation as a trustworthy and conscientious professional throughout  his many years of experience in the construction industry.
Wallace holds the following licenses and degrees:
NC General Contractor License #64127
NC Electrical Contractor License #17253-L
NC Plumbing Contractor License #18492
NC Licensed Home Inspector #78
State Certified Inspector in:
Building Level III
Electrical Level III
Mechanical Level III
Plumbing Level III
Fire Prevention Level III
Bachelor of Science Degree,
East Carolina University, School of Technology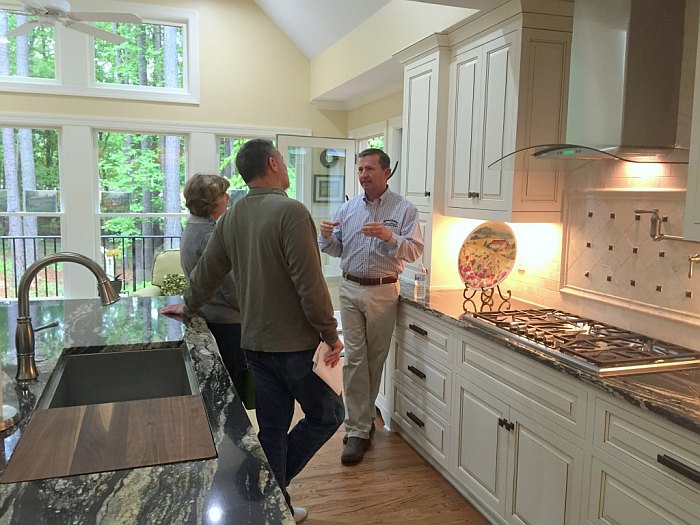 "We selected TrendMark based on the quality of work seen at a remodeling open house and were very pleased with our final remodeling efforts. High quality workmanship and very friendly and professional staff/workers. ~ Homeowner"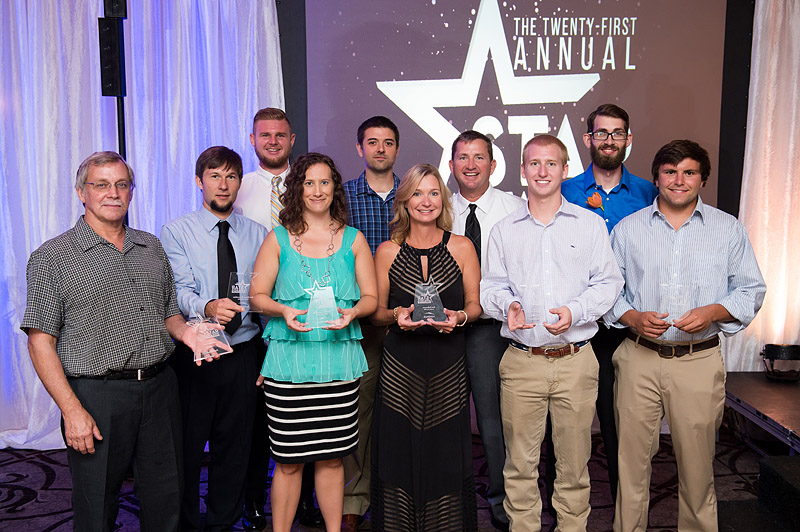 Award-Winning Home Remodeling Experts
In our 25+ years in the remodeling and construction business, TrendMark has won a multitude of awards for excellence in remodeling and design, including Gold Star and Special Feature Awards in North Carolina. In addition TrendMark has been featured on TV; check us out on HGTV as a Featured Contractor! They featured one of our kitchen remodels for Cammy and Fito Agraz.   We won best return on investment on Bang for Your Buck.
Giving Back to Our Community
Through the years we have had the pleasure of being involved with community service projects through the Remodeler Council of the Home Builder Association of Raleigh-Wake County.
Some of those projects include:
George to the Rescue to help improve a local couple's home including making it handicap accessible after Rachelle Friedman's accident.   The life transforming remodel was featured on the NBC's Today Show.  You can read more about this touching story here.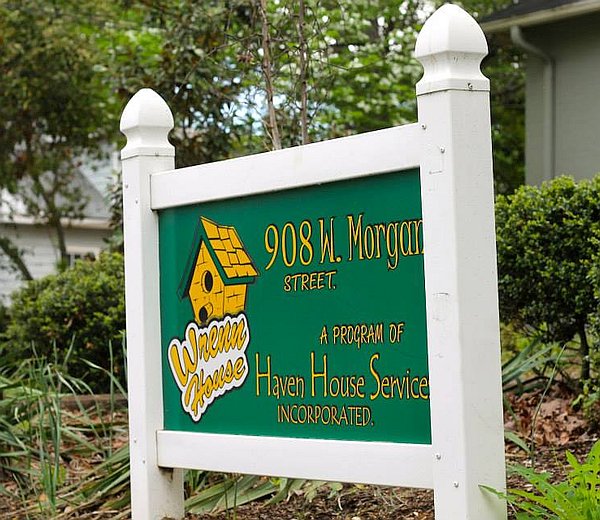 Improvement to the Wake Interfaith Hospitality Network (WIHN) remodel which provides temporary housing and stability to homeless families in the Wake County area.  The building received a complete remodel improving the comfort level of the families and children using the facilitate as a temporary home base.
We have also have the honor of being involved with Habitat for Humanity of Wake County, which helps helps families build and improve places to call home throughout Wake County.
On a personal level, we have had the joy of being involved with Canine Companions for Independence to train assistance dogs that are provided free of charge to recipients in need.  We have trained three service dogs from age 8 weeks to 18 months old.  We are responsible for all of their care, training and socialization during the puppy state.  These special dogs then go on to advanced training in Orlando, Fl.  After successfully completing advanced training they are matched with individuals who greatly benefit from their assistance both physical and emotional. You can read about the impact one of our puppies, Price, has had on his forever partner Cole. You can also visit. Cci.org to learn more about the life changing program.
Contact Us Today

Contact us today to get started on your next home improvement project.