Is your home in need of some upgrades? With so many companies offering home remodeling services, choosing the right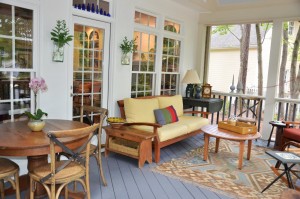 one can be a challenge. Here are some steps to take to help you narrow down your options and find a home remodeling  professional who will do the job well for you.
1. Check References
When contacting home remodeling professionals, ask for references; then check those references. A quality remodeling professional will have a long list of testimonials from satisfied customers.
2. Check the Portfolio
Ask to see a portfolio of finished remodeling projects. Do the styles and techniques fit in line with what you anticipate for your project? Choose a remodeling company that can match the style you imagine for your home.
3. Check Qualifications
Qualifications are different than references. Is the remodeling professional in different groups and associations that point to the company or individual's abilities in the field? Has the company won any awards for their remodeling work? These qualifications will help you know that you have found the right company for the job. Another thing to look into is whether or not the contractor is licensed and insured to take on your particular remodeling project. You can verify that they are a NC licensed general contractor at http://www.nclbgc.org.
4. Discuss Design Ideas
Once you have started narrowing down the options, begin discussing design ideas with the company you are considering. Have the contractor bring a blueprint of ideas for your consideration, so you can see if they have captured your wishes and desires well.
5. Get a Quote
Your design will likely come with a quote, but get one in writing. If you are still comparing contractors, this will help you compare which contractors are providing the best value for the money.
6. Ask About Guarantees
Finally, ask about what guarantees are offered with the contract. Is the quote and time table guaranteed? Is your satisfaction guaranteed? Look for a contractor that offers excellent guarantees to back its portfolio and references.
Remember, anytime you are remodeling your entire home, it is a large investment. Take the time to research your options carefully, and you will find the right company for the job.