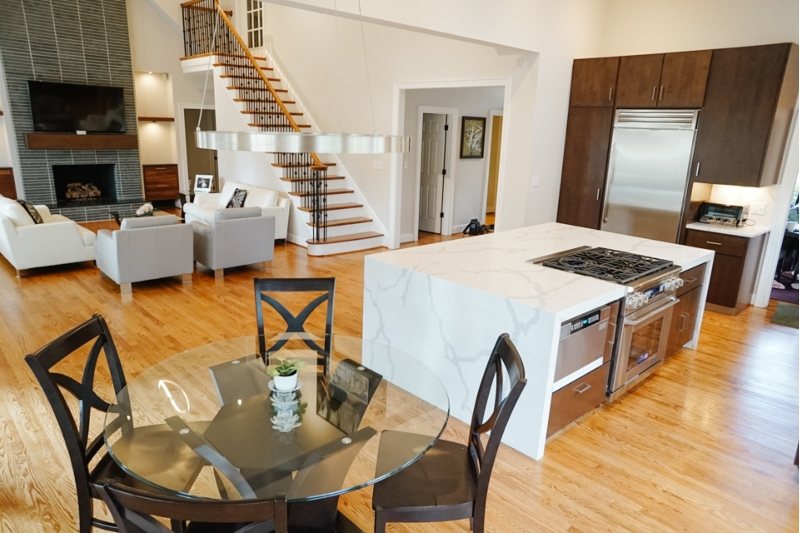 Home Renovations Have Never Been Easier
When it comes to home renovation planning and remodel services, our 20+ years of experience gives us a unique perspective on what provides homeowners maximum value and ROI while improving their design, livability and efficiency.
Choose from a wide array of our certified home renovation services, including:
Whole House Renovation. When a new addition or room makeover simply isn't enough, we can remodel your entire home from the ground up and turn it into the home of your dreams. You get to keep the neighborhood, the schools and the services you're familiar with while enjoying an entirely new living experience.
Interior Construction. We handle all structural work including room reconfiguration, drywall, HVAC and electrical work, flooring and carpentry, just to name a few.
Exterior Remodel Services. Whether to improve curb appeal, general maintenance, or improving energy efficiency, TrendMark offer a full range of service to keep the exterior of your home looking beautiful and free of issues, including:
Exterior Siding and Masonry: including Masonite or stucco replacement, stone veer accent additions or Hardiplank siding installation
Roofing: including algae-resistant architectural shingles, ridge vents, skylights and more.
Window and Door replacement: which improve aesthetics and energy efficiency as well as enjoy additional tax benefits with new, stylish and secure windows and doors.
Home Repairs and painting: which includes fixing rot and decay on siding, window and door in preparation for the application of professional, professional, warranted custom colors and trim.
If you have several projects you'd like to address and are not sure where to begin, please contact us for a free home renovation consultation. We'll be happy to meet with you at your convenience to discuss your wish list and help your prioritize your needs and develop a timeline for implementation.
When it comes to home renovation planning and remodel services, TrendMark, Inc. does it all with one call.
Call us today at (919) 868-4545 to set an appointment!