2017 STAR Awards
Excellence in Home Remodeling

It was a gala event that TrendMark attended on August 17, 2017 at The Garden on Millbrook. Showcasing the best in home remodeling for 2017, the Remodelers Council of the Home Builders Association of Raleigh-Wake County hosted the premiere industry celebration, presenting the annual STAR Awards. Counted among those lauded was TrendMark.
Much to our honor and delight, TrendMark garnered eight STAR Awards, surpassing last year's total of six. In keeping with tradition, this year's salute to outstanding remodeling projects throughout the area included a variety of categories. Among those, TrendMark received top honors in the following: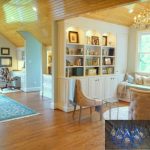 Best Attic Over $90,000
Transforming a dark, unfinished attic into a light-filled space, replete with a crystal chandelier, TrendMark created a multi-use space, including an office and an entertainment area.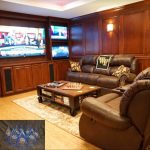 Best Basement Over $200,000
A dated, partially finished basement took on new life when TrendMark converted it into a warm and elegant media room with leather furnishings and wood paneling reminiscent of a home library.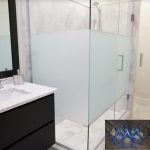 Best Bathroom Under $35,000
A frameless glass shower and floating vanity in ebony wood are features of TrendMark's winning bathroom design in classic black and white.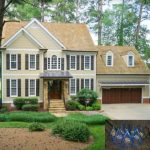 Best Exterior Facelift Over $50,000
Updating a home's facade, TrendMark went beyond paint to add depth and dimension with a garage awning and a revamped entry, accented with stone, as well as new double doors with glass insets.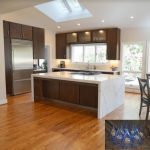 Best Kitchen $40,000-$60,000
Reconfiguring a kitchen's floor plan, TrendMark removed walls to visually expand the space, updating the cabinetry and counters to devise a contemporary design.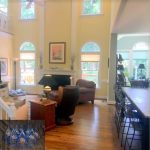 Best Room Renovation Under $25,000
Removing the wall between the kitchen and family room, TrendMark created an open floor plan that serves as a spacious entertainment area.

Best Screened Porch Over $70,000
A stacked-stone fireplace is the focal point of TrendMark's award-winning porch with a soaring ceiling devised of polished pine and walls formed by expansive floor-to-ceiling windows.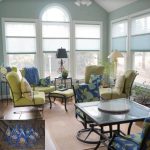 Best Sunroom $50,000-$70,000
Sunlight streams through multiple windows of a TrendMark sunroom renovation where a kitchen once stood. Its soft blue and yellow color scheme enhances the overall sunny effect.