When remodeling your kitchen, selecting a kitchen sink is a very important decision as there are several factors to take into consideration.
Decor.  Imagine how the sink will fit in with your décor. Do you want a sleek stainless steel sink to match your appliances? Stainless-steel sinks clean easily and don't chip, but they tend to show scratches. Expect to pay anywhere from $350 to $800 for a quality stainless sink.
Your Kitchen Style.If you are looking for the country or Provençal-style kitchens, apron or farmhouse sinks are quite popular. They usually consist of one large bowl with an exposed front panel like those found in historic farmhouses or the French cottages. These are enameled cast iron or steel. This type of kitchen sink is formed with a coating of porcelain fused to the metal. The cast iron versions, though a bit more costly, are stronger and tend to be less noisy than steel, but come in many different colors. Though relatively easy to clean, they do tend to chip and can stain. An enameled sink will run between $300 and $1,500 but its ability to heighten your décor is invaluable.
Kitchen Sink Options.  With your style in mind, determine how many basins you want and where you want to place them. The National Kitchen & Bath Association recommends a single, large bowl for kitchens less than 150 square feet, a double bowl for larger kitchens, and even a third small salad-prep sink. For corner, angled and peninsula installations, consider placing two separate undercounter basins side-by-side to function as one sink.
Mounting.  The next factor is how the sink is mounted. Surface-mounted sinks, by far the most common types found in today's kitchens, have a self-rimming edge or need an additional (usually metal) rim to join it to the counter surface. A few sinks have what is called "tile-in" edges that mount flush with a tiled counter surface for a more appealing appearance.
Under-mounted sinks fasten to the countertop on the underside, so the exposed edges of the counter sink opening must be finished. You'll also have to drill holes in the countertop for the faucet or mount the fixture on the wall behind. Under-mounted sinks make for easier cleanups, look more elegant and provide a smooth transition from countertop to sink.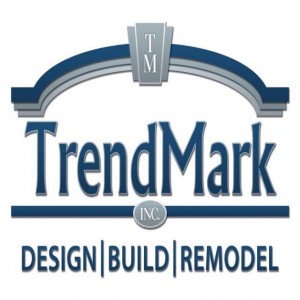 Faucets.  Faucet choices will enhance and compliment the sink, and you can add accessories like a cutting board, rinse baskets, colanders, a soap/lotion dispenser, hot water dispenser, a filtered water faucet, or a drinking faucet
Research.  The sink is the center of a kitchen, used every day by all the family members. With so many choices, you can see why it's worth your while to do some research before making your selection. Decide if this is an area where you want to splurge or prefer to save. Consider both the long term significance to yourself and to the home's resale value.
If you are looking for a contractor to update your kitchen and walk you through all of the above decisions and more, contact Wallace Baker today at (919) 868-4545.  We look forward to the opportunity to help you transform the heart of your home and give you more living space.