Dunedin Outdoor Living Project
Dunedin Outdoor Living Project Cary, NC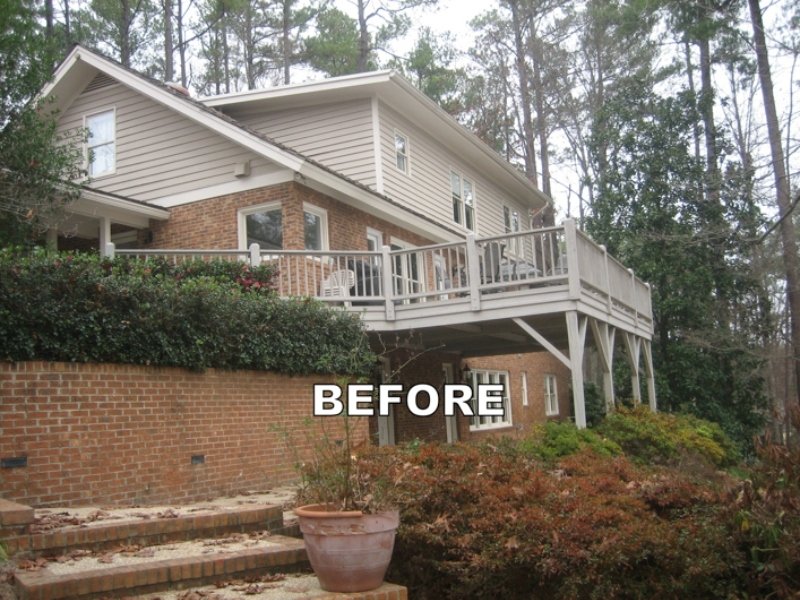 Goal:
The goal of this project was to create an outdoor porch for entertaining while creating heated garage space below.  The homeowners also wanted to add this porch high above grade with unobstructed views of the lake and golf course below.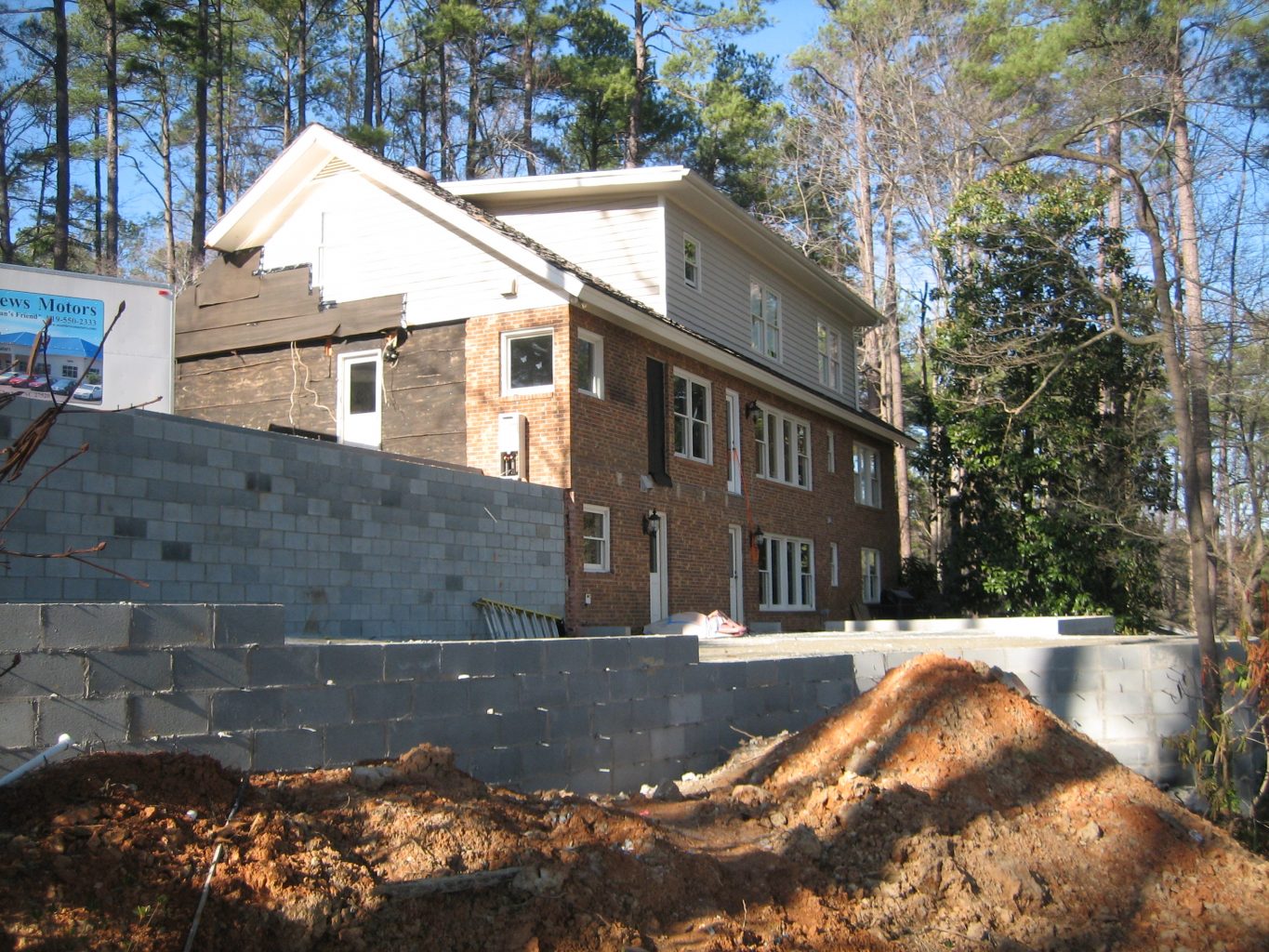 Solution:
A new screen porch with a full terrece was designed so that and additional garage could be added below.  Anytime heated interior space is designed below a flat terrace that is exposed to rain, special considerations and detailed steps are paramount.  To further complicate matters in this design, we had to create a waterproof method of attaching an open porch which is subject to wind uplift over a free span habitable space with no interior column support below.  This level of painstaking detail was carefully planned and carried out through the entire building process creating a one of a kind masterpiece.
Features:  
Travertine Tile Flooring

Hydrotech Surfacing

Copper Gutters

Stone Columns

Heavy Plate Glass Railing

Limestone wall caps
"My husband and I could not have been more pleased! Our builder and crews were here everyday, worked every minute with a smile on their faces, willing to do anything we asked. TrendMark was totally reliable ensuring that workmanship was outstanding on all aspects of were. Wallace Baker met unexpected problems head on and was totally trustworthy in all of our dealings with him." ~ Homeowner
Contact Us Today

Contact us today to get started on your next home improvement project.