Grey Bridge Addition & Whole House Remodel
Grey Bridge Addition & Whole House Remodel 
A two-story rear addition adding 1200 square feet and a whole house remodel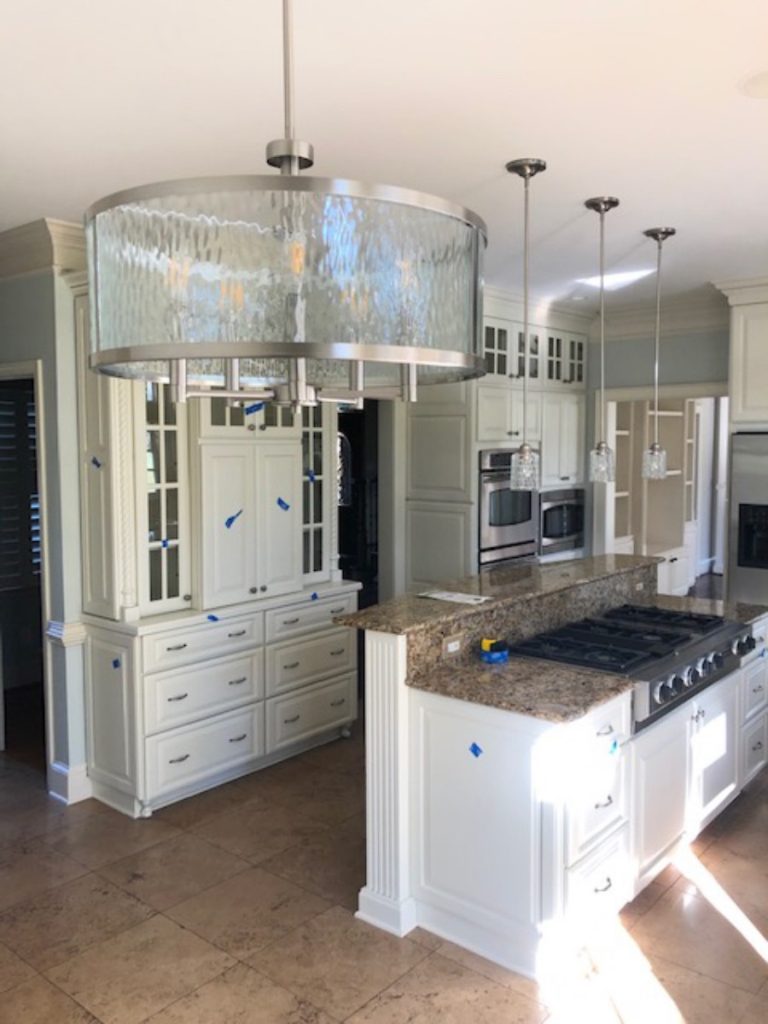 Our clients recently relocated back to the Triangle Area and were excited to find this house in Preston Fairways. The location was perfect for their family but the house needed a full revamp to accommodate their lifestyle. They wanted more square footage and a whole house remodel to turn this house into the full package.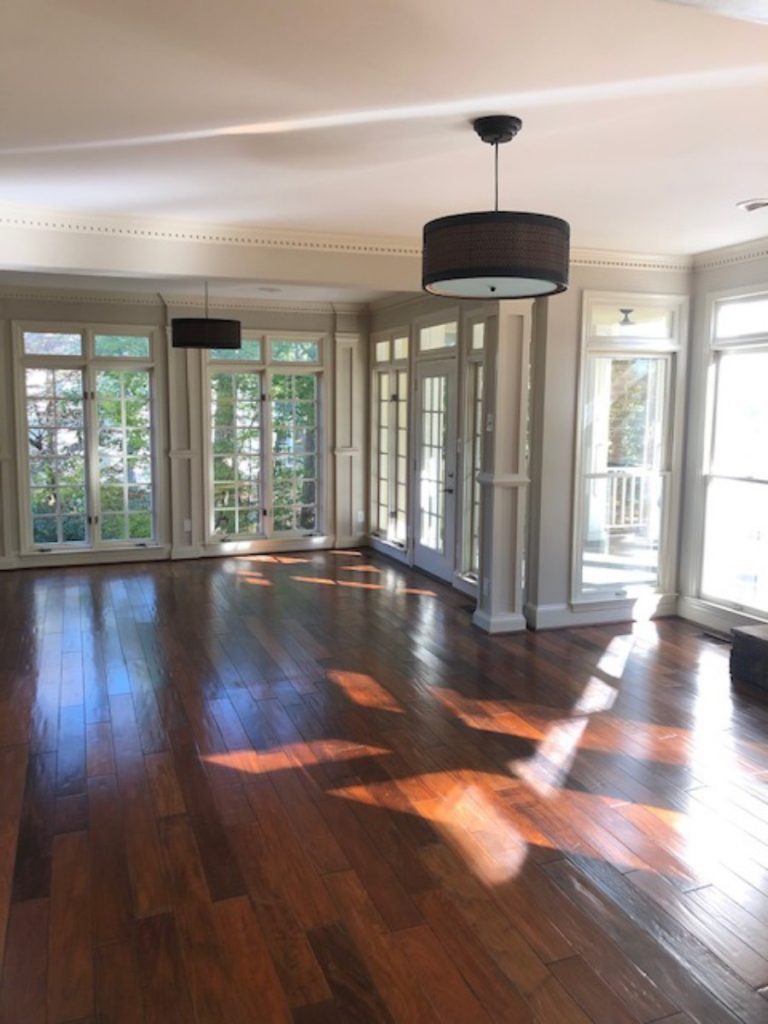 Solution:
While under contract to purchase the home, they met with TrendMark to discuss the possibilities and we developed a plan to add a two-story addition to the rear of the home and remodel the entire home including the kitchen and all of the bathrooms
The new two-story addition added 2200 square feet. The new space enlarged the kitchen, added a sunroom/dining area, exercise room and two additional bedrooms.  A 3rd bay golf cart garage was also added. 
The walls separating the kitchen were removed making the kitchen, dining room and family room one large room.  Off of the new gourmet kitchen is a large working pantry area complete with a second refrigerator, microwave and built-in coffee machine
The newly remodeled master bathroom features a large soaker tub and an oversized steam shower with custom tile loungers that were specially designed to fit our clients.   
The end result is a home they love and look forward to spending time with friends and family!  Contact TrendMark to see what remodeling design options would make your house more functional and beautiful.
Features:
New open concept floor plan with walls removed
Expanded kitchen area with custom tile art backsplash
Working pantry off the main kitchen with a built-in coffee machine.

Remodeled master bathroom with steam shower
His & hers custom fit tile lounger
Eze-breeze porch with a 3-panel multi-slide stacking door
Rear stone patio with built-in stone grilling area and firepit.

New golf cart garage
Dog washing shower and feeding stations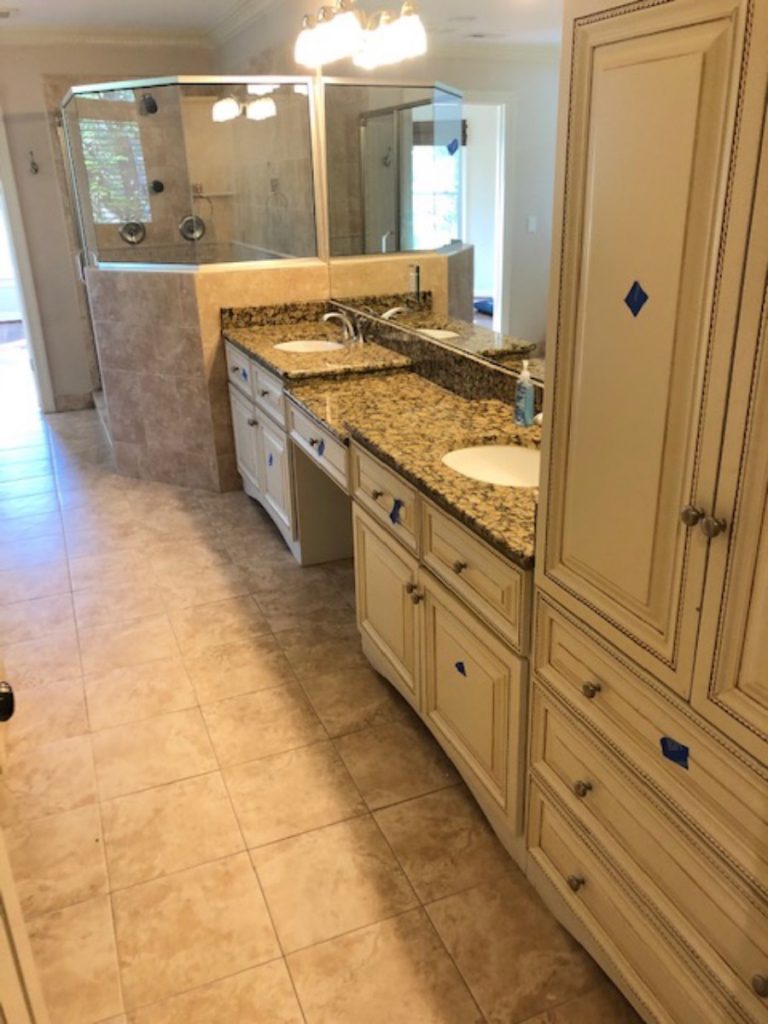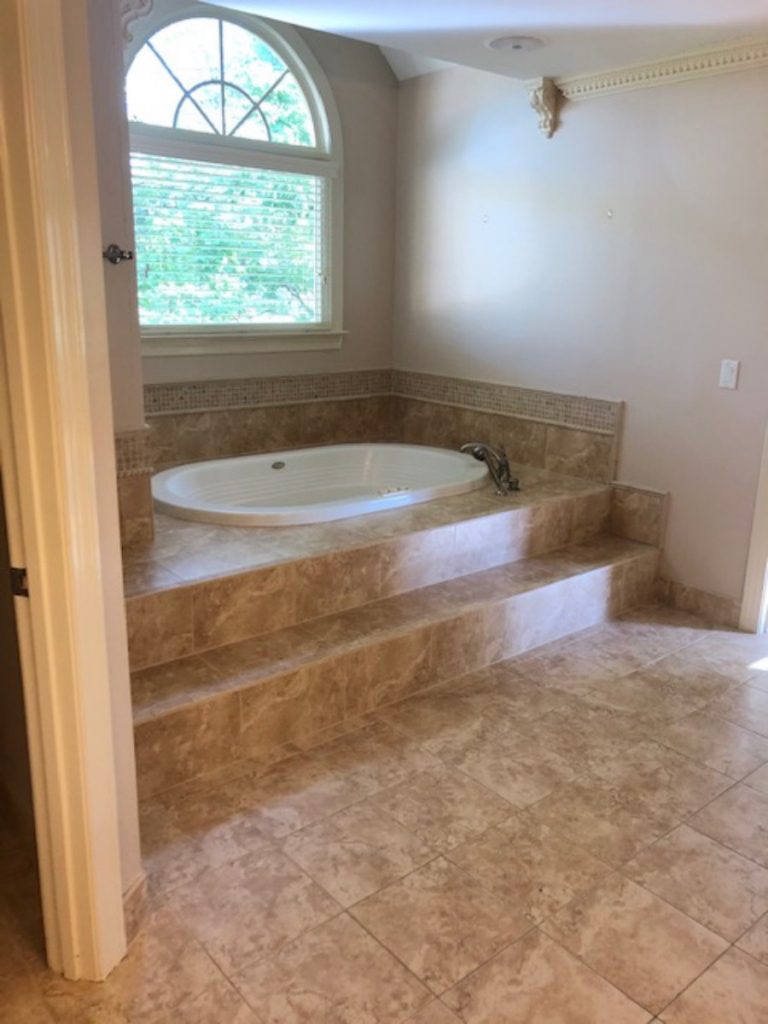 This home was featured at the 2020 Remodelers Home Tour – Virtual Edition
Take the tour! Click the link below.

"TrendMark was very respectful of the fact that we were living in our home during this major remodel both in planning and executing the work. They delivered the project within budget and worked with us to achieve this. They were extremely neat and tidy throughout the project and provided only the highest quality work." ~ Homeowner
Contact Us Today

Contact us today to get started on your next home improvement project.