Coloy Forest Home Addition Project
.
Coloy Forest Home Addition Project Raleigh, NC 
Award winning master suite addition!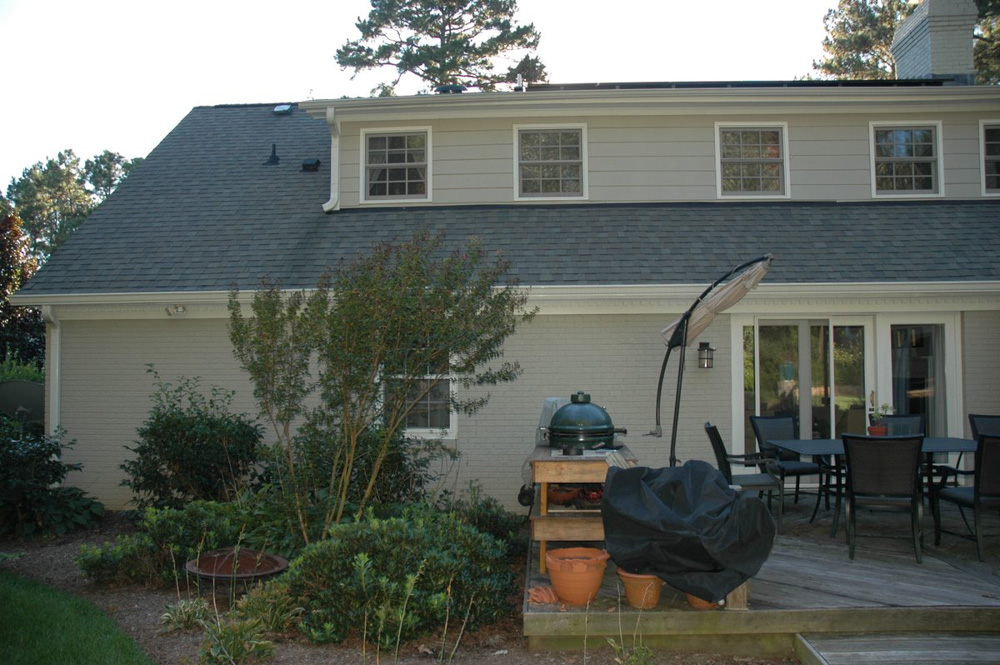 Goal: 
The homeowner's of this home located inside the beltline off of Ridge Road loved their location but did not like their small master bedroom.  The bathroom was more like a small hall bath instead of a true master bathroom and the closet space with tight for one person and impossible for two people to share.  They also wanted to open up the family room and living room by removing the wall that separated the formal living room and family room. 
 Solution: 
We designed a new master bedroom suite off the rear of the home that included a large master bathroom and walk-in closet with a barn door.  The large windows allow for plenty of light and a beautiful view of the backyard.  We also remove the load bearing wall between the living and family room and installed a a recessed beam making one large seamless room with plenty of room for family and friends.  The front staircase was also updated with wrought iron railings and full oak hardwood treads.  
Features:
Custom designed master suite addition
New master bathroom with oversized shower with basketweave tile floors
Heated tile floors in the master bathroom
Large walk-in closet with a sliding barn door 
Wall removal between living room and family room to create one large room
New rear deck off the master suite addition 

"TrendMark is by far the best contractor we have ever had. Professional, reliable and quality workmanship through and through from their office to the field. Very detail oriented and out to please. We are completely satisfied with their work and would use them again for another project." ~ Homeowner
Contact Us Today

Contact us today to get started on your next home improvement project.