Buckingham Basement Remodel Project
.
Buckingham Basement Remodel
Transformation from cinder blocks to an enchantingly beautiful lower living space.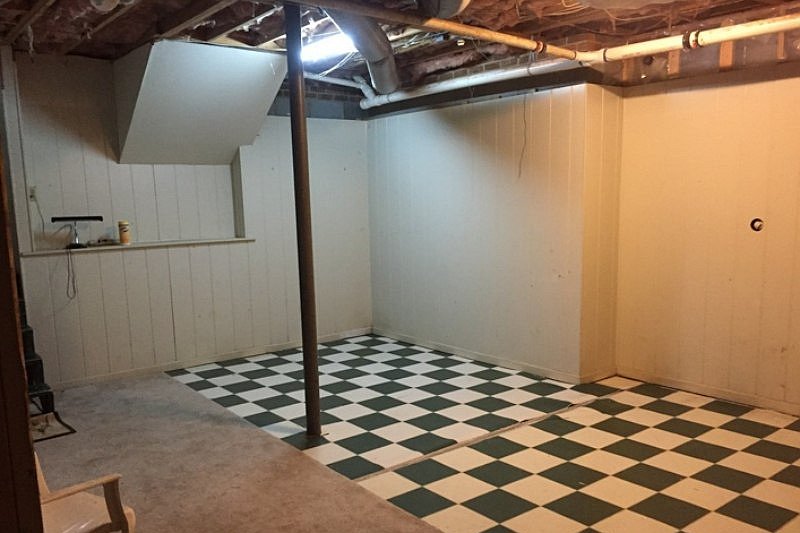 Goal:
The ultimate man cave! The homeowner had always wanted to transform this unused musty basement into a place to enjoy entertaining friends and family.  He wanted a space to play card or billiards and a full wet bar.  His most important feature was a way to watch all the games at one time just like a sports bar.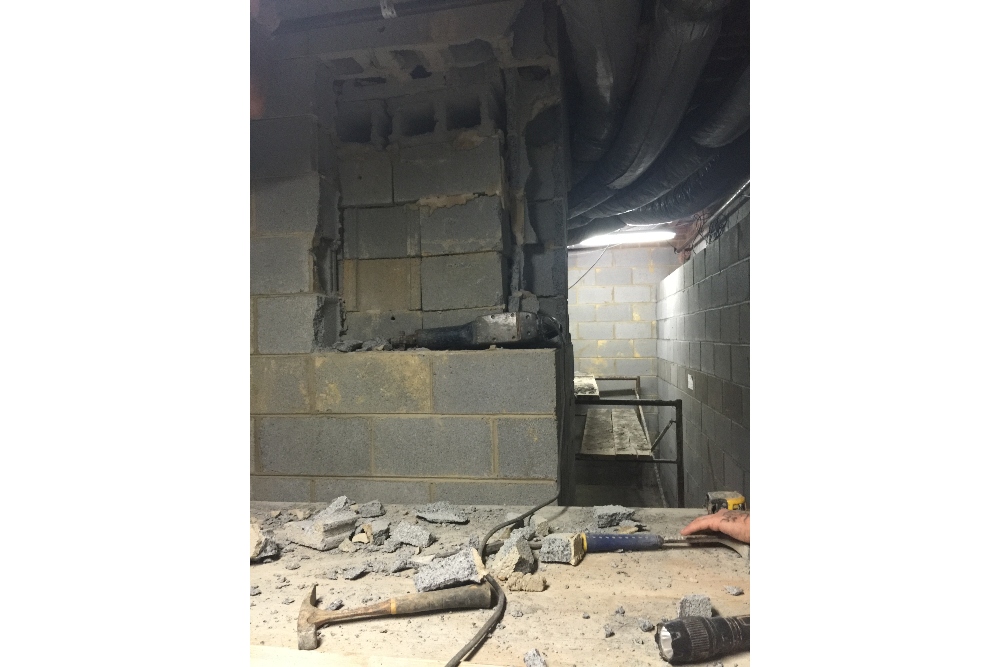 The Solution:
We set out to developed a plan to create the perfect space that would trump any sports bar in town. This basement was a leaky, wet, musty mess.  This was the first issue that had to be resolved.   A new structural back wall had to be constructed if front of the failing wall to correct this issue.  To top it off, the homeowner wanted to open up the back corner of the room which was blocked by the base of a three-story chimney.  With lots of chipping away and a few steel beams, this was achieved.  The archway under the chimney adds lots of character to the room.  The homeowner is thrilled with his new man cave.
Features:
New arched opening below the existing chimney

Custom built cabinets for wet bar and main television area

Custom built wine storage and tasting area

Custom built wood panels for all walls

Stone accents through-out

LED lighting in shelves and recessed ceiling with color changing options
"This was a highly ambitious renovation project with numerous challenges.  TrendMark was able to transfer a bold vision into a reality that exceeded my expectations." ~Story
.
Contact Us Today

Contact us today to get started on your next home improvement project.