Buckingham Attic Remodel Project
.
Buckingham Attic Remodel
Award winning attic remodel addition!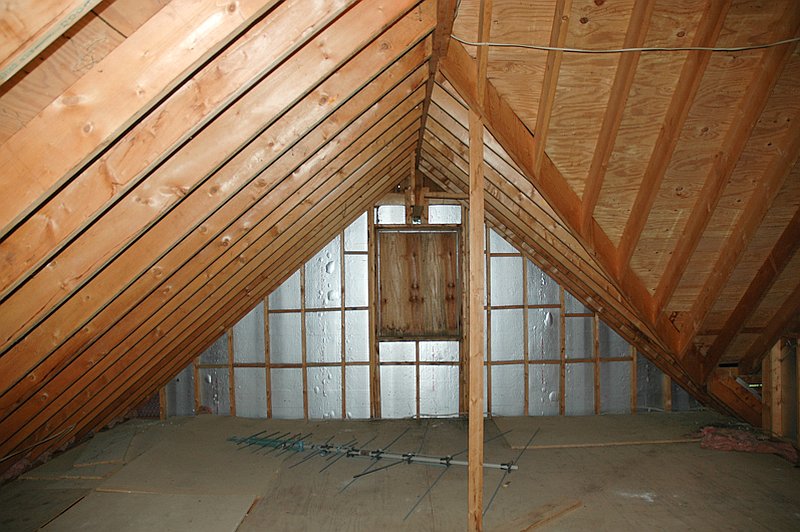 The Goal:
Being a long time book lover will lead to quite a large collections of books.  The homeowner of this project certainly had quite the collection.  The only problem was her books were packed away in boxes and shoved in cramped bookshelves.  She had always dreamed of having her own library where she could not only have easy access to her books but also display family treasures she had collected throughout the years.  She wanted to convert the attic into her dream library with lots of shelves and reading nooks.  This would also serve as the perfect place to meet with her book club members.
Solution:
While the attic offered lots of space to create the perfect library the original framing created quite a challenge to properly finish off the space. None of the walls where plumb or square and this had to be corrected before anything else could be done. Each and every nook and cranny was designed to maximize the space. There are lots of cozy seating areas and a work station as well. All of the custom shelves with lighting, beautifully display all of the books she had collected through the years and allow for easy access. All of the family treasure throughout the library make this a very special place for our homeowner to enjoy.
Features:
Wood stained tongue and groove ceilings
Custom built book shelves and display cases
LED accent lighting
Custom built window bench
Site-finished oak hardwood
"TrendMark is by far the best contractor we have ever had. Professional, reliable and quality workmanship through and through from their office to the field. Very detail oriented and out to please. We are completely satisfied with their work and would use them again for another project." ~ Homeowner
Contact Us Today

Contact us today to get started on your next home improvement project.