Wimbledon Master Bathroom Remodel in Cary, NC
Wimbledon Master Bathroom Remodel in Cary, NC
This master bathroom was transformed into a crisp, clean look that feels like a seaside oasis.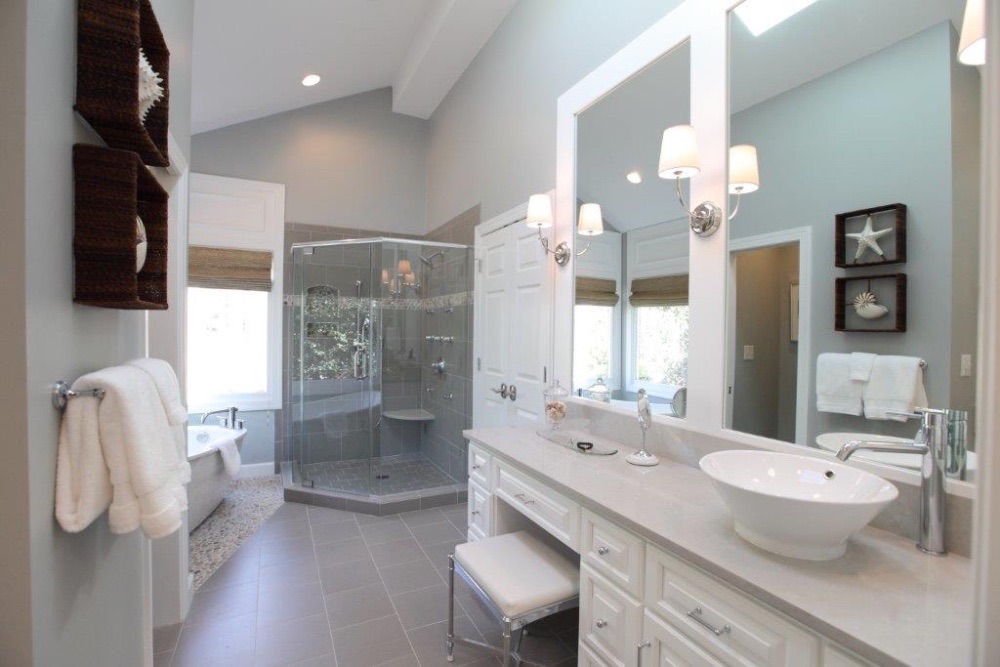 "TrendMark was great to work with from beginning to end.  Their guidance, expertise and patience were remarkable.  They were professional, courteous and dedicated to making my bathroom renovation everything I hoped it would be." ~Grunder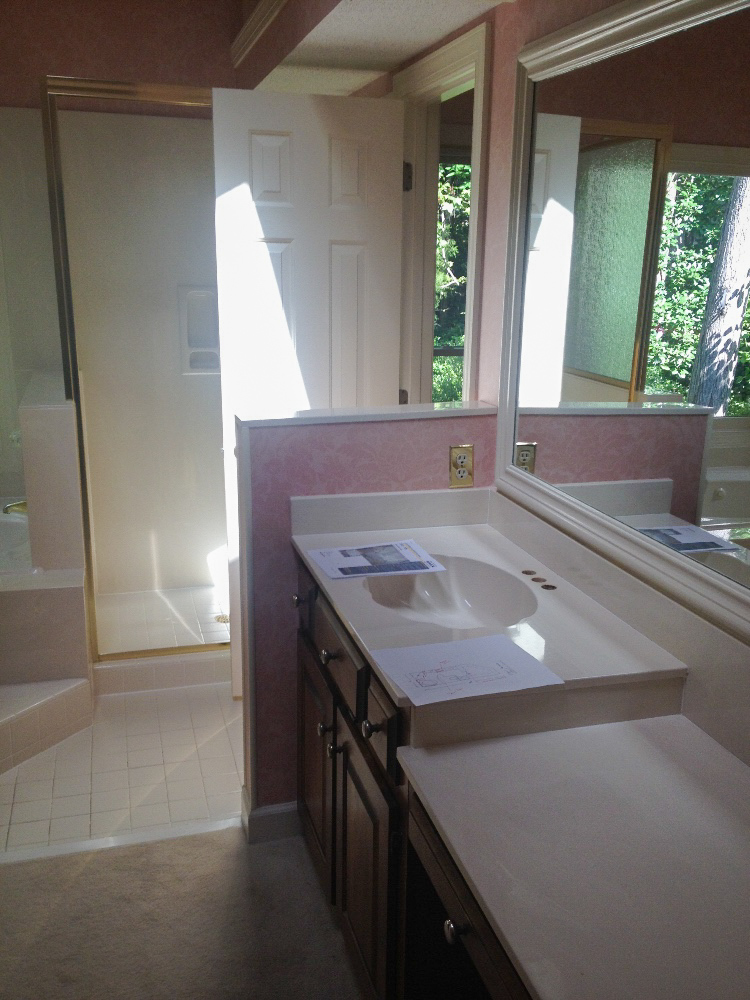 Project Goal: 
The homeowner's of this Wimbledon home were definitely ready to update their master bathroom that was original to the 1986 construction of the home. The pink wallpaper, carpeted vanity area, small shower, and brass fixtures were way out-of-date. They also wanted to add more privacy by enclosing the large opening between the bathroom and master bedroom.  Their goal was to create a master bathroom that made them feel like they were on a beach vacation on a daily basis.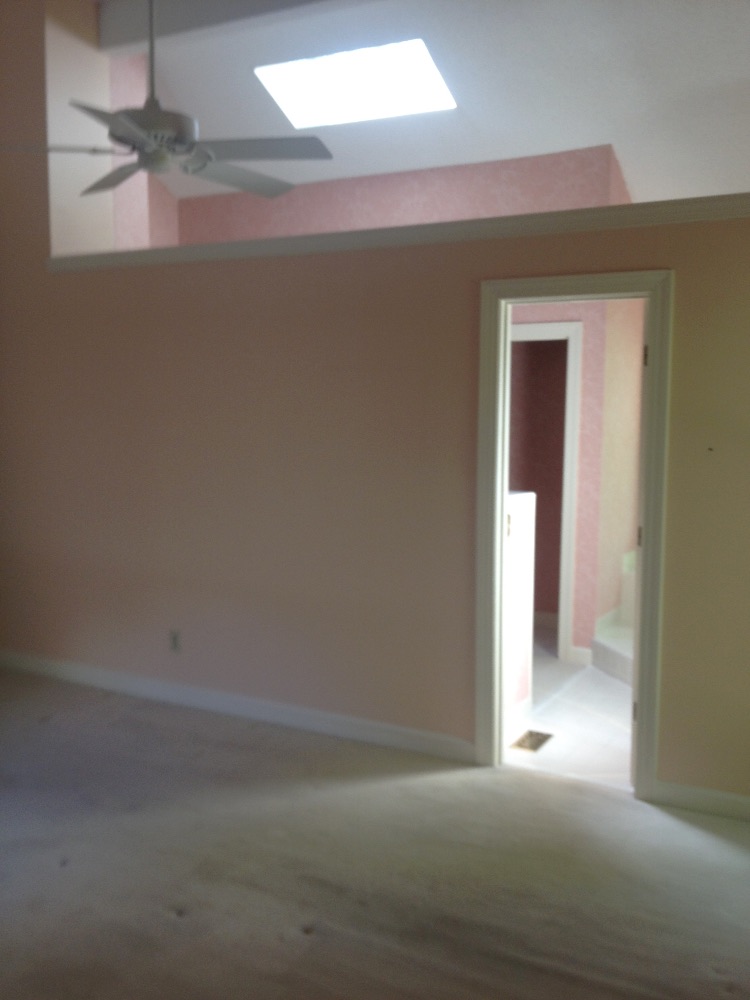 Solutions:
After completely gutting the bathroom including the linen closet and small walk-in closet, a wall was constructed above the plant shelf to divide the master bedroom and bathroom.  This opening had always been a problem with creating privacy in the bathroom or bedroom.  By enclosing the opening, it not only updated the look, it allowed them to use the bathroom without disturbing their spouse who may be sleeping in the master bedroom.  A pocket door was installed for the water closet to improve function.  One of the vanity sinks was relocated to the opposite wall creating separate his and her vanities allowing room for a new make-up area on "her" side. 
This bathroom truly is a crisp, clean look that feels like a beach vacation. 
Features: 
Custom vanity cabinets with engineered quartz countertops.

Vessel sinks and a freestanding tub

.

Increased shower size with heavy plate glass doors.

Framed mirrors above the vanity and raised picture frame above bathtub windows to create height.

Heated tile floors with programmable thermostat.

Pebble stone accent around freestanding tub.

 

New vanity lighting and recessed canned lighting.
Contact Us Today

Contact us today to get started on your next home improvement project.