Preston Master Bathroom Remodel in Cary, NC
Preston Master Bathroom Remodel in Cary, NC
This master bathroom was transformed into a beautiful bathroom with with a new layout.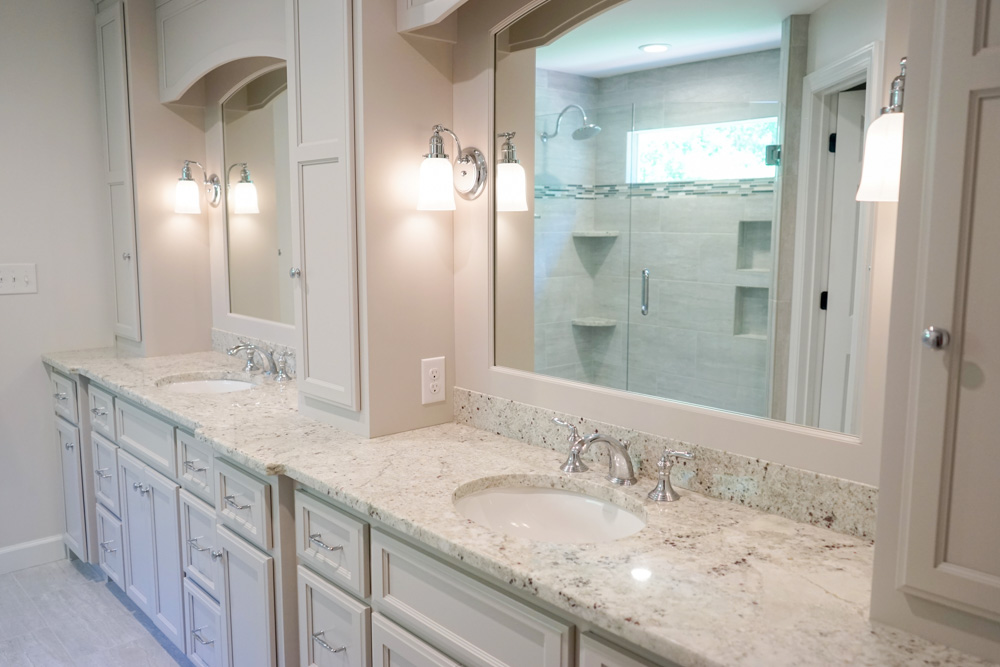 "TrendMark was great to work with from beginning to end.  Their guidance, expertise and patience were remarkable.  They were professional, courteous and dedicated to making my bathroom renovation everything I hoped it would be." ~Grunder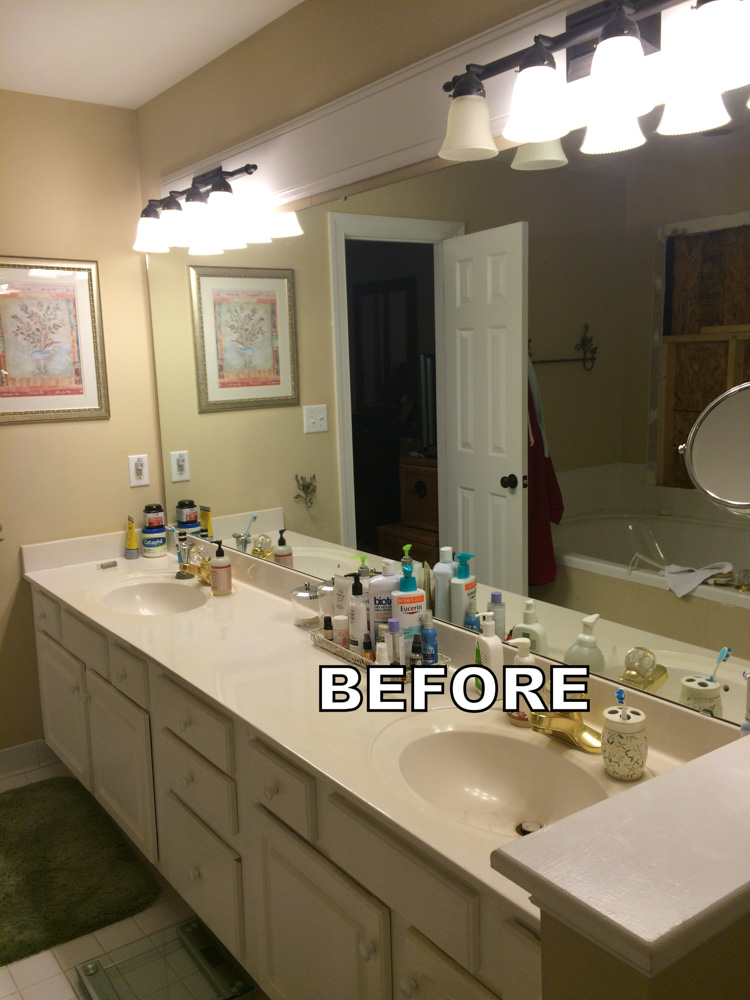 Goal: 
After living in this home for several years, the homeowners desperately wanted to update their master bathroom.  The white square tiles, brass trim and fixtures, and white cabinets where not even appealing when they were new!  They also wanted to get rid of the large tub that the never used and design a new larger shower.  The other issue that need to be fixed was the lack of a private water closet.  The knee wall was not enough privacy of them to maximize use of the bathroom.   Thier goal was to create a spa-like space that was functional and relaxing.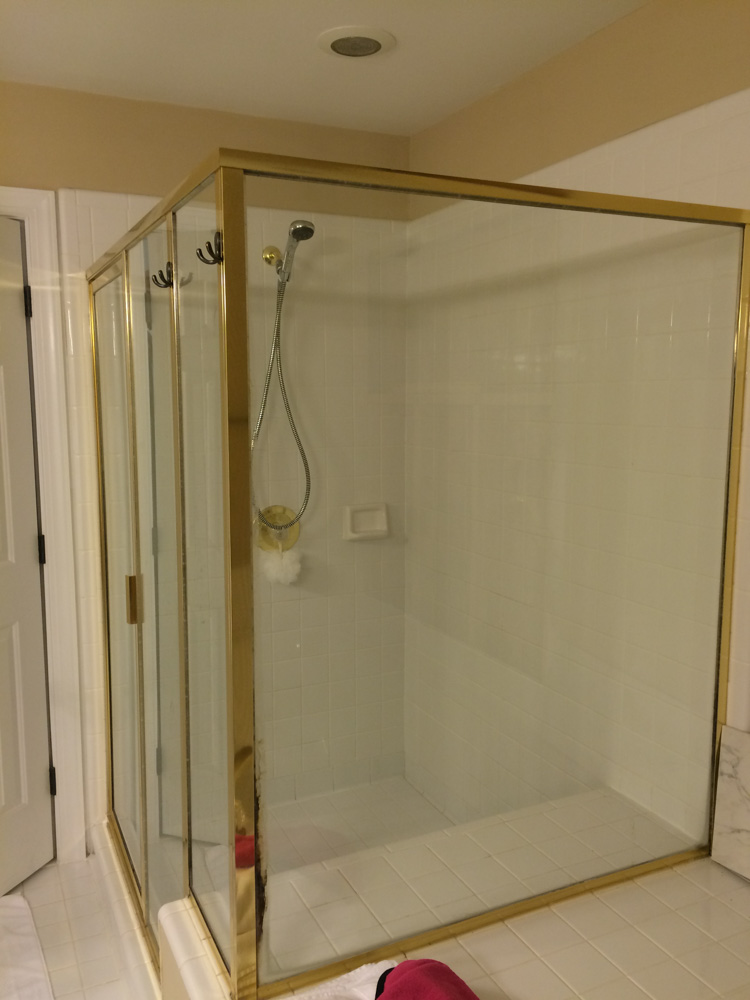 Solutions:
The homeowners wanted a warmth, updating and Southern ambiance in their master bath. To achieve this new atmosphere, white cabinetry was replaced by the warmth of raised panel painted Alderwood cabinets complemented by chrome hardware. The countertops went from sterile white to warm Crema Romanzo Polished Granite with its multi-color veins of creams, grays, and blacks. Chrome faucets stand over undermounted sinks, with custom framed rectangular mirrors above and highlighted with a valance .  The soaker tub was removed and became the new location for the custom tile shower.  With the extra space freed up from removing the tub, there was now room for a true private water closet.   The result is a fabulous master bath full of warmth and calm. Just what the homeowners wanted. 
Custom painted furniture style cabinets

Colonial Galaxy Polished Granite with pencil round top edge

Integrated custom mirrors

 

Crema Romanzo Polished Granite Master

Custom tile shower with dimensional vertical accent
Contact Us Today

Contact us today to get started on your next home improvement project.