Now that the colder weather has hit and you are spending more time indoors, do you find yourself noticing more and more projects you would like done around the house?
It may be something simple like a new paint color. Or it could be something more drastic like an addition built or complete reconfiguration of your ground floor layout.
Many people think that all home remodeling must wait until the spring. But that's not true! There are many projects that can be done in the colder months.
What to do
Create a list of every project, indoor and outdoor, that you would like to be completed. You could check out a photo gallery like this one if you need some ideas. Have your list handy when you call.
Call and ask if what you have written on your list can be done now. The contractor will let you know if something you want is better off left until spring or summer. Don't assume that what you want has to wait. You'll never know for sure until you ask!
Include on your list updates that can make your home more energy efficient.
This is a good time to add insulation, especially in the attic. Caulking can also help keep the heating bills down. So can new windows and doors. It may seem odd to replace these in the winter, but it only takes a couple minutes to take out the old and replace with the new so you aren't losing much heat in the process. Plus a tighter seal around windows and door can make a huge difference in how much of your indoor heat is lost!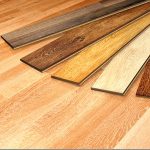 Interested in hardwood flooring?
Winter is a good time since the air is drier and there are less opportunities for gaps to surface between newly laid floorboards.
Finishing off a basement or an attic into a fully functioning room is a popular remodel in the winter.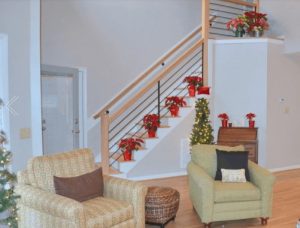 Do it early in the season so you can enjoy the extra indoor space all winter long! Creating custom closets, laundry rooms, mud rooms, adding more light so your rooms look bigger, redoing a kitchen or bathroom… There are MANY projects that can be completed regardless of the weather.
What not to do
There are several things that are better off left until warmer weather. (But be sure to add them to your list of springtime projects!
Depending on the low temperatures, it may be too cold for outside painting jobs to dry.
Some siding projects are trickier in colder temperatures. Contact your contractor to see what his temperature preferences are for this kind of job.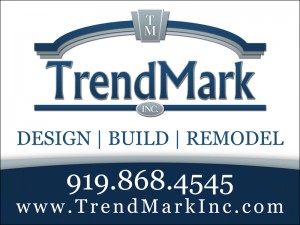 As you can see, there are endless possibilities for winter home remodeling projects. Do you have a few in mind? Contact Trendmark today to see what we can do for you this season!