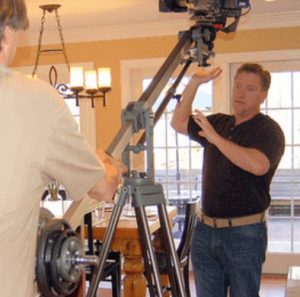 Ever wish your kitchen could be featured on a home remodeling show? You know, where the experts come in with their great ideas of how to take your drab outdated kitchen and turn it into fabulous?
You can get the same expert input for your kitchen (without the cameras) when you have Trendmark, Inc. remodel your kitchen. We have had one of our kitchens featured on HGTV in addition to repeatedly winning the Gold STAR Award for Best Kitchen.
What kind of ideas does Trendmark, Inc. have for kitchen remodels?
Here are some popular options that other customers are requesting to make their kitchen both functional and beautiful:
White kitchens are trending now.
White looks clean, minimalist, and bright.
An island with seating is a popular choice.
When you have guests over, people naturally congregate in the kitchen. Kids like to sit and talk with Mom while she is working on dinner. Some cooking chores are easier when you can sit to do them. Check out our gallery for ideas on island seating.
Extend your cabinets to the ceiling.
Why have a gap of space between the top of the cabinet and the ceiling? This space either gets used for unsightly storage or for collecting layers of dust. Extending the cabinets gives a grand look to your kitchen and gives extra storage space behind closed doors.
Have a messy office area in your kitchen?
Create doors so that you still have the workspace, but don't need to see it all the time.
Maximize out-of-sight storage with a roll out pantry shelf and full extension drawers.
---
Lighting is vital to creating an inviting kitchen.
If you still have traditional fluorescent lighting in your kitchen, swap it out for recessed lights. Add some stylish hanging lights over the island.
Open up the kitchen into other rooms.
No one wants to be stuck in the kitchen washing dishes and being away from the conversation in the living room or dining room. Opening up the walls between the rooms gives an open feel to the home and keeps the party together.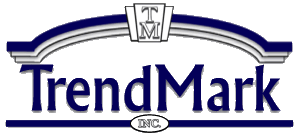 Need more ideas? Check out our kitchen remodeling portfolio. Invite Trendmark, Inc. to give you an idea of what you can do to improve your kitchen.