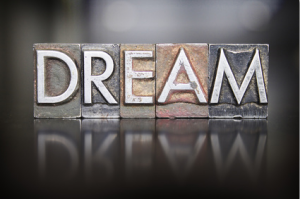 The last of the four kids had finally left for college. Since the oldest two kids were married and the younger two had chosen college majors which would easily pave the way for a full time job, there was not much chance of the children coming back to live with mom and dad permanently.
Have an Empty Nest? Time to Dream Again!
Although the couple missed their kids, they were proud of how they had grown up and were able to pat themselves on the back for a job well done. The grocery bills went down, the internet and television were free for them to use, and now there were a couple of empty rooms that used to keep toys and games and kid's bedrooms.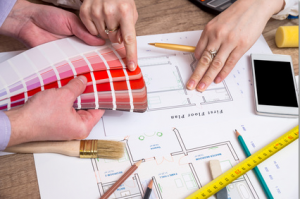 Just like they did when they were looking for their home, the couple began to dream again about what their house could look like for this stage of life. What hobbies and interests did they have? How could their home reflect who they were now? How could their home meet their needs and wants for how they wanted to spend their time?
The wife had always wanted her own library with built in bookshelves and a desk overlooking a window with a view into her beautiful garden. The husband had wanted a kitchen with a full-fledged and plumbed-in coffee bar for his home coffee roasting and commercial grade espresso machine. And they wanted a screened in porch for outdoor entertaining.  The bathroom that had been used hard by the four kids badly needed updating, too, so it was fit for guests. Plus, the house was overdue for a new roof.
Who to call?
This couple could hire several different contractors, one contractor for each part of the project. But this would require lots of research and asking for referrals from friends for each job. Plus, if they hire multiple contractors, there would be a lot of juggling who is coming when and dealing with multiple people explaining over and over again the vision for the whole house. Plus, would having multiple contractors on the job give their home a segmented look?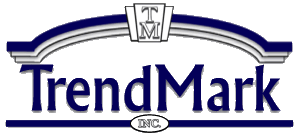 The smartest thing for this couple to do would be to call TrendMark, Inc. for a whole house renovation.
What is included?
Whatever this couple needs for their house, inside and outside, TrendMark, Inc. is the company for the job. From simple repairs and painting, to roofing, windows, doors, drywall, HVAC, flooring, adding or removing walls, TrendMark, Inc. can meet all your needs.
TrendMark, Inc. is experienced in the whole house renovation world. They have even had their homes featured on the Whole House Remodel Tour.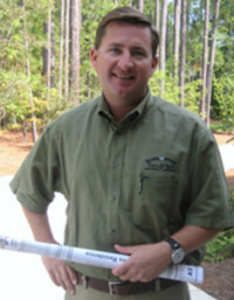 Once you call, TrendMark, Inc. can come and dream with you about what you want your home to look like now that the kids are gone. TrendMark, Inc. can listen to your ideas, make suggestions, a give you a free estimate.
If you are an empty-nester in the Raleigh, Cary, Apex, North Raleigh, Durham, Morrisville, Fuquay-Varina, Holly Springs, Chapel Hill, Clayton & Garner, North Carolina area, give TrendMark, Inc. a call. We can help you dream again!  Phone: (919) 868-4545